$2.7 million raised for mental health at The Courage To Come Back Awards
$2.7 million was raised at the 25th Anniversary Courage To Come Back Awards (presented by Wheaton Precious Metals) on June 9 . 1,700 guests gathered to celebrate the extraordinary stories of triumph over adversity of the five inspiring awards recipients.
For the first time in person since 2019, Coast Mental Health Foundation held the coveted awards gala in person.   They recognize five truly remarkable British Columbians. Funds raised will go to Coast Mental Health to support those living with mental illness.
The event was chaired by Lorne R. Segal, O.B.C., D.Litt. (Hon.), LLD. (Hon.), President of Kingswood Properties Ltd., and Honourary Chair, Eric Carlson, Core-founder and CEO Anthem Properties.
It was attended by many of BC's notable business leaders and philanthropists including B.C.'s Premier Hon. David Eby, KC.  There was a moving tribute to Joe Segal, and his 25-year commitment to Coast Mental Health and giving back.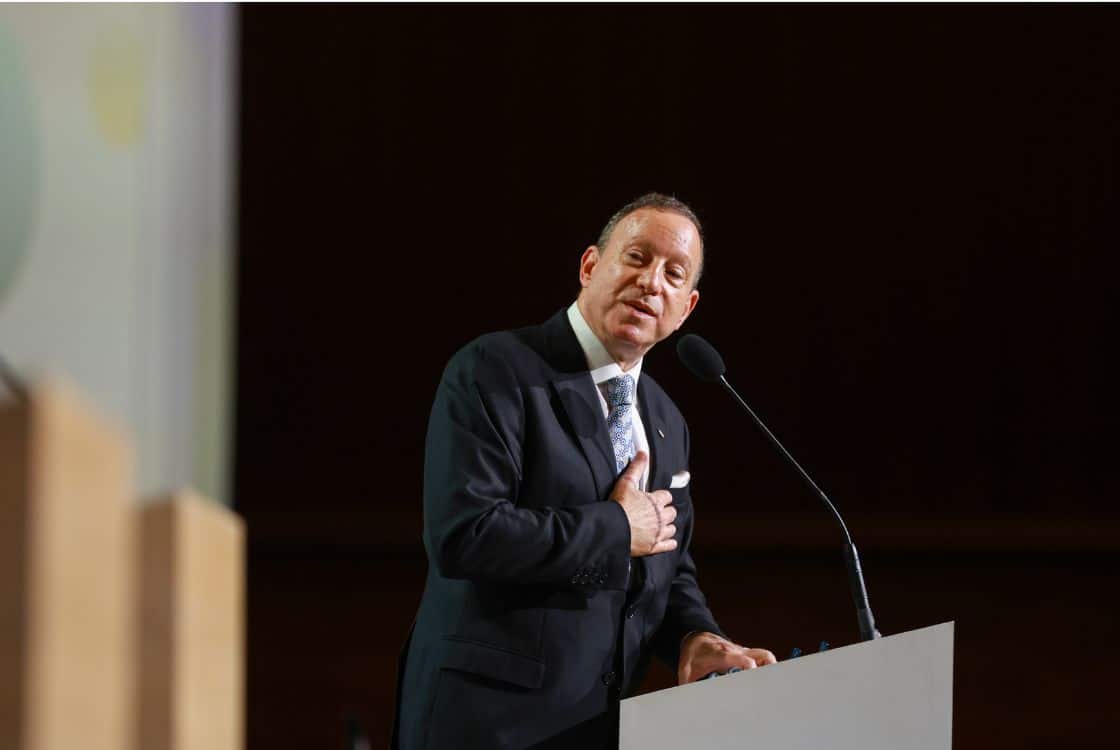 Lorne Segal, Chair of the Courage To Come Back Awards
This year's recipients are as follows:
Danielle Laviolette (Youth Category) 
Despite growing up in poverty, being diagnosed with autism and losing her mom suddenly, Danielle Laviolette is a well-recognized and respected force for good in her neighbourhood. She volunteers her time selflessly with Metro Kids Society and supports low-income families. She is an inspiration to those around her. 
Jodi Gray (Mental Health) 
Jodi faced poverty, abuse, suicide ideation, depression, anxiety and systemic oppression as a transgender person. But she has changed the narrative and created a life worth living. She tirelessly volunteers her time to help others. She has become part of the solution in making these systems better and more accessible.
John Oakley (Addictions) 
Despite facing a childhood of abuse, 40 years of addiction, prison, homelessness and bladder cancer, Joan Oakley dedicates his life to service. He has been in recovery for almost 15 years, and selflessly volunteers his time in Canada and in Mexico, as well as sharing his story to shine a light of hope to those he meets.
Patricia Henman (Physical Rehabilitation) 
After a car crash with a drunk driver left her physically and emotionally changed forever, Patricia Henman refused to live her life as a victim. Despite a gruelling and ongoing recovery, she returned the stage, volunteers countless hours to the arts community and has become a powerful advocate against drunk driving.
Rachel Goldman (Medical) 
Rachel Goldman has faced a lifetime of chronic illness and pain with great courage and strength. She is an accomplished TV & Radio Producer, loving mother, and wife, and has always volunteered within her community. Rachel hopes that by sharing her story, her struggle can be a force for hope for others.
Every donation to Coast Mental Health Foundation helps to provide people living with mental illness with a meaningful place in our community – a place to live, a place to connect, and a place to work.  As a leader in community-based care, Coast Mental Health is a critical link between hospital services and our communities and the continuum of care.
"We are so incredibly grateful to our supporters for their generosity this year! Thanks to their support of Coast Mental Health Foundation, Coast can provide invaluable services. From brain training, young adult programs, adventure and music therapy, peer support training, to nutritious meals and hygiene essentials." commented Isabela Zabava, Executive Director, Coast Mental Health Foundation