COVID-19 Updates
Our progress in combating COVID-19
Over the last few weeks, Coast Mental Health (CMH) has been working closely with the Health Authorities to implement best practices to prevent the spread of COVID-19.  We also have company-wide policies and protocols in place to protect clients and staff, including a pandemic plan that was released March 17, 2020, just as the Federal Government and the Province made its announcements. We also initiated our Emergency Response Team who continue to meet virtually seven-days-a-week, sometimes multiple time a day to put plans in place to support clients and staff at 51 facilities across Greater Vancouver and the Lower Mainland.  We applaud all our frontline workers for their speed, commitment and dedication in keeping clients safe.
Supplies crucial in keeping our community safe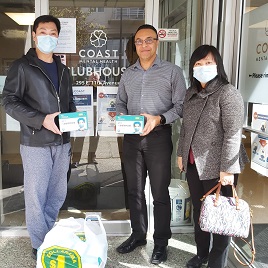 Accessing and distributing supplies to our sites is vital during this pandemic. We continue to work with the Health Authorities to access much needed supplies, but in these extraordinary times, we're also working with local suppliers to fill any gaps.  And, we're grateful to local businesses and members of the public who have provided in-kind supports and donations to boost our inventories of personal protective equipment and cleaning supplies. However, maintaining recommended supplies remains a challenge, so we ask the public to consider supporting our Spread Courage, Not Fear fundraising campaign to help us protect our communities.   
In response to the COVID-19 crisis, Coast Mental Health Foundation has created the COVID-19 Coronavirus Response Fund and launched a new fundraising campaign: Spread Courage, Not Fear. Donations to this Fund will support critical Coast Mental Health programs that are needed in response to the COVID-19 outbreak, as well as to ensure the continuity and sustainability of mental health services impacted by the COVID-19 outbreak. Click here for more information.
We also welcome donations for the following items:
·         Surgical and procedure masks
·         Disposable gloves
·         Gowns
·         Face shields
We're all in this together!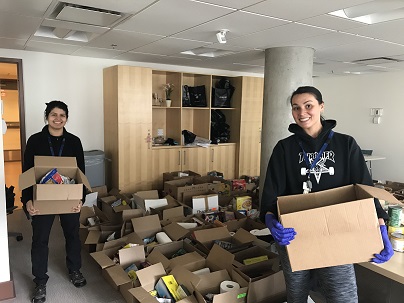 Safety is our top priority in caring for clients, staff and our extended family, friends and allies. Where it makes sense, we've temporarily closed day programming and redeployed staff to others areas of the organization in need of essential services, such as our community homes and supportive housing with 24/ 7 supports. Additionally, we've been able to fast-track hiring and on-boarding processes with the help of technology platforms to get new staff out into the field every day. These frontline workers provide essential supports such as administering medication programs, counselling and general household care, which may include meal preparations and maintaining rigorous cleaning schedules. In many cases, clients are stepping up to the challenge by offering to help with cleaning duties and meal prep in an effort to support their community. We applaud the immediate response from clients and staff who understandably may feel anxious on how best to protect themselves during this pandemic.
Keeping everyone informed
We recognize that extensive communication efforts are needed at this time. We receive new information daily from Health Authorities, and as these orders change, we respond by sharing information with our management teams, as well publishing protocols and resources to support staff in their roles.  
We're now considered a mid-sized non-profit with approximately 770 employees, but we continue to nurture our roots as a small non-profit, even in difficult times.  This means connecting with staff one-on-one to address their needs and ensure everyone feels heard and supported.
Our site managers and frontline staff are also fulfilling an important role by keeping clients informed.  We recognize that this can be a challenging time for clients, so we're taking extra steps to provide them with a safe and calm environment.   For some sites, this has meant restricting visitors and changing site routines to encourage physical distancing.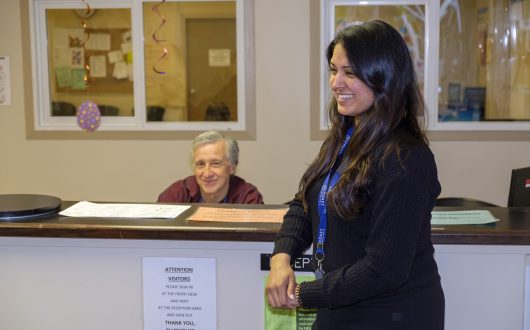 We believe communications is an important safety measure and we promise to continue sharing updates with our community to ensure everyone has the information they need to stay safe.