Victoria's Story: Music For Mental Health
At Coast's Ananda House, Thursday afternoons are eagerly anticipated by residents. Ian, a music therapist, arrives with instruments, songbooks, and even a boombox.
Victoria has been living at Ananda House for over a year and has enjoyed many of the art activities available, including art therapy, gardening, and music therapy.
A love for music
Music has always been part of her life: "My father would play a harmonica in front of me," she shares. She likes "the new wavy kind of stuff" and was seen many concerts when artists they came through Vancouver, including U2's first album. "There was such a good, strong, warm connection with the audience."
As Ian unpacks his musical instruments, sets up his laptop, and asks her to choose a video, Victoria knows it's going to be a good afternoon.  
"I enjoy having the opportunity to do that, having something to do like that, that's interesting, it connects with me."
Some residents can take individual piano or guitar lessons, and "then we do these jams where people can join in singing or playing an instrument. Something like mini drums or egg shakers or tambourine. Ian leads with acoustic guitar. And he has a song book where we choose."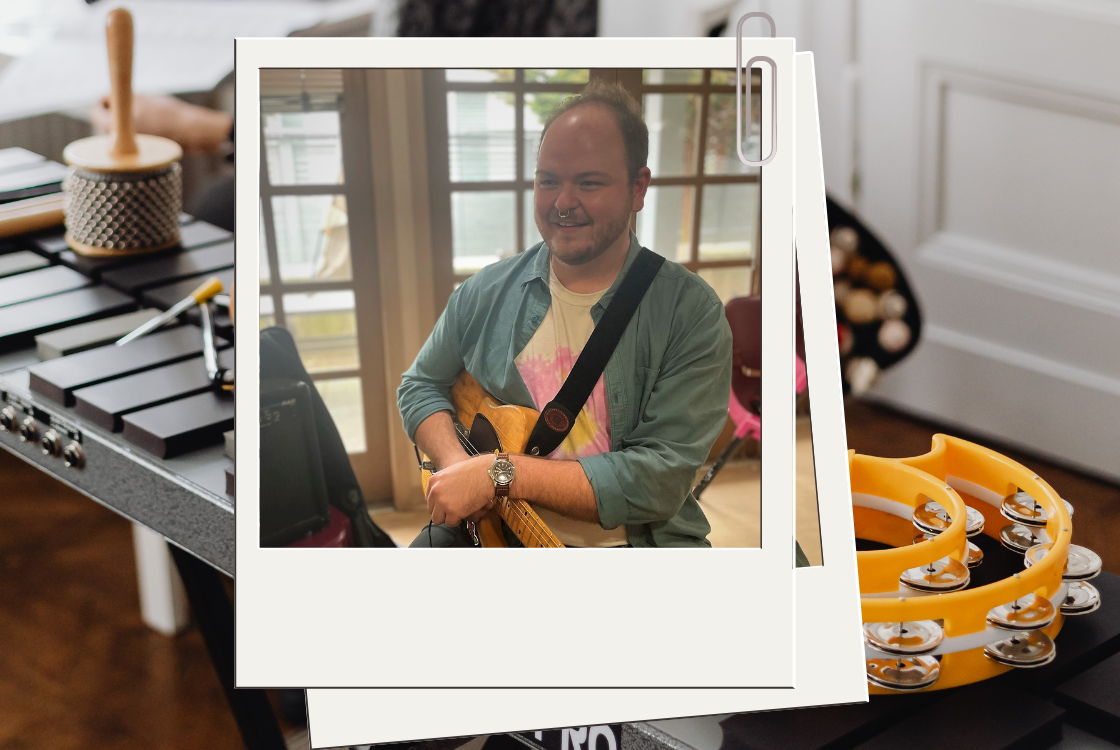 Ian visits residents weekly for music therapy
Music therapy for mental health
Music therapy can help people cope with a ride array of health issues from managing symptoms of depression or abuse,  reducing anxiety and the physical effects of stress, and improving self-expression and communication. 
According to Vanja, program manager, music therapy requires active participation. It  provides individuals living with mental illness the opportunity to improve their self-esteem, confidence, mood, sleep and day-to-day cognitive functions.
During music therapy sessions, Ian encourages residents to socialize and express themselves by creating music together in a group setting.
For two hours each week, participants gain confidence, improve their moods, and learn to use music as a positive coping mechanism. The benefits of the music afternoons are far-reaching and extend beyond those in attendance.
The sound of music echoes throughout the house, bringing smiles to everyone's faces.
"Some music is inspiring, others are stimulating and some can be relaxing too," says Victoria.
Your kindness is bringing joy to people like Victoria.
Programs like music therapy are only possible because of the generosity of kind people like you.
Your gift to Coast Mental Health Foundation today can help support programs like these that bring joy and healing to those who need it most.
Remember, as Debasish Mridha once said, "Music can heal the wounds that medicine cannot touch."