Coast Young Adult Program: Providing a safe and supportive space for youth
Tucked away in a quiet corner from the hustle and bustle of daily activity at the Coast Clubhouse, you'll find the Young Adult Program space, a safe haven for youth – ages 19-30 – to chill, socialize, access mental health supports, learn job ready skills, and participate in outings in the community, but most importantly, be themselves without the stigma and discrimination often associated with mental illness.
Supporting Youth
"The Young Adult Program means five things to me: creativity, diversity, free space, working on goals, and meeting up with peers," says Sam, a member of the Young Adult Program.
The Young Adult Program facilitates opportunities for life skills development, employment and education exploration, recreational activities, socialization and community engagement for young adults.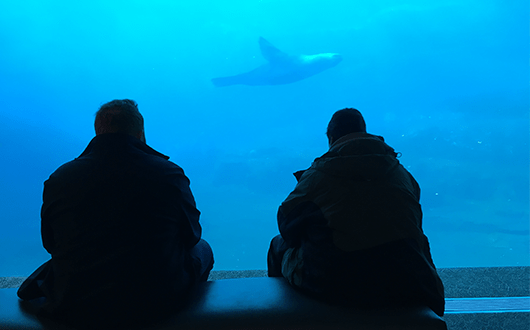 "We offer members a space to work on managing their mental health and to make social connections," says Jolene Hammermeister, Program Coordinator of the Young Adult Program at Coast Mental Health. "As part of the program, we offer emotional support and counselling, outreach services, referrals to other programs, and guidance with vocational and educational pursuits."
Members are also welcome to participate in Clubhouse programs, including daily meals, volunteer work and paid employment through the Transitional Employment Program.
For more information, referrals or to schedule a visit, please contact the program at youngadults@coastmentalhealth.com or by phone at 778-222-5246. Information sessions also available by request.