Celebrating the impact of social workers
Coast is my Career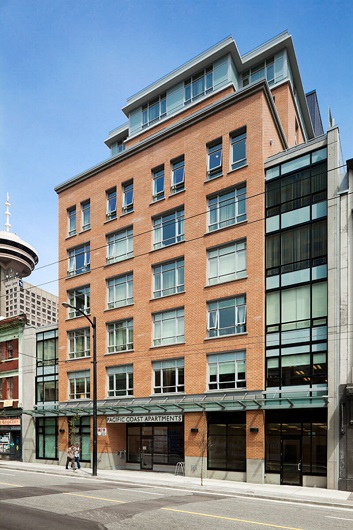 This Social Work Month, Coast Mental Health (CMH) recognizes the many amazing social workers that are employed throughout our facilities. Social workers are in critical demand now as we depart from the pandemic and move more confidently into a new phase: Recovery. 
When asked about how CMH has supported her in her career, Caitlin Guiry-Shute (MSW) enthusiastically said: "Coast is my career". Creating this possibility for employees is why Coast Mental Health is one of BC's Top Employers of 2022.
Caitlin is the Program Manager at Pacific Coast Apartments and has been with CMH since 2010 after getting her Masters of Social Work. She began her career in a front-line position, working her way up to management in the last 12 years.
Daily tasks look different from day to day for Caitlin, but the job can include supporting staff, speaking to tenants, problem-solving, and keeping up with best practices.
"Usually there is no clear answer in the situations we encounter, so it's helpful to fall back on what I learned as a social worker."
The Value of Social Work
Caitlin holds employees at CMH in such high regard, explaining how staff combine their professional expertise to support clients in their care; This collaborative dynamic encourages team work necessary to support people who have complex health issues. For instance, one employee may provide specific and hands-on education, and have a deeper understanding on how to support vulnerable population. Whereas another staff member with a social work background will be able to provide a wider lens to help navigate the healthcare system in which CMH staff work.
Caitlin reflects that Coast's values are aligned with the values she learned from social work, which shouldn't come as a surprise when realizing that herself, her boss, and her boss's boss are all social workers. The values upheld by this respected profession ripple through CMH from the front-line to leadership with the shared commitment to a high standard of care for clients.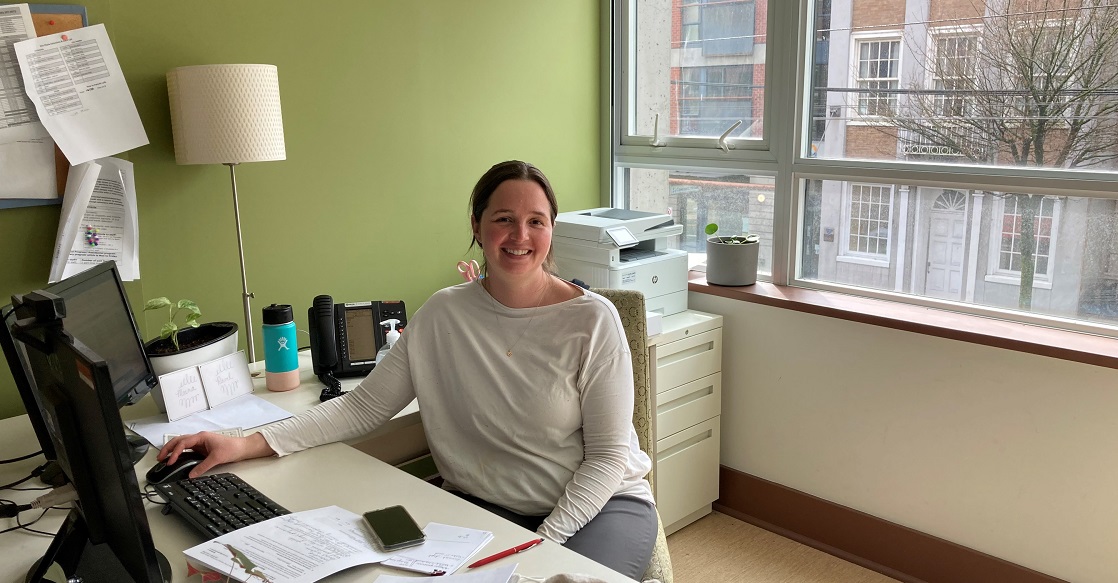 Caitlin spends the majority of her time supporting staff and clients at Pacific Coast Apartments.
Social Work Month
When it comes to this year's theme for Social Work Month "Social workers are in critical demand", Caitlin's perspective is that connecting with folks (which has been very difficult over the last two years) is the fun part.
"Starting fresh right now could be really challenging because the relationships are what's so important. That's what helps us withstand the harder times, to understand why we're here and what we're doing."
As the pandemic eases, social workers and their skills will continue to be vital to Coast Mental Health and the wider community. Thank you to all of the social workers on the CMH team – we celebrate your expertise and commitment to community health services this March.
Coast Mental Health is an equal opportunity employer.  If you're interested in a career in community mental health services, visit our website to learn more.