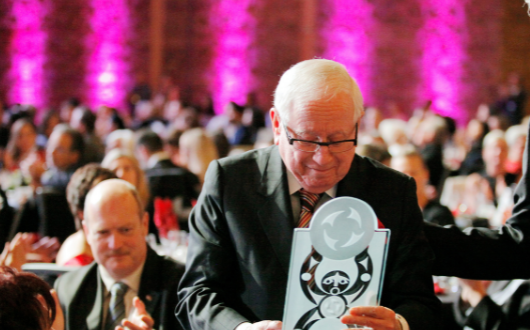 Beginning with that first Courage To Come Back Awards dinner, supporting mental health care became a Segal family affair. Mr. Segal as well as his son Lorne R. Segal, O.B.C., D.Litt.(Hon.), LLD. (Hon.) President, Kingswood Properties Ltd., who has chaired the Courage To Come Back Awards for the past 17 years, became champions of mental health care and helped to give it a home in the hearts and minds of our community.
"I still remember that very first Gala in 1999 when I met Joe," says Shirley Broadfoot, Founding Chair, Courage To Come Back and Founding Director, Coast Mental Health Foundation. "He was inspired by the power of the evening but said 'you really don't know how to fundraise.' It was true. We didn't. So his son, Lorne, took on the role of Chair for Courage and all that changed. Through Lorne's leadership, Courage has risen to be the largest event in Vancouver. We could never have imagined that the Awards would flourish and go on to give hope to people for 24 years, including through a global pandemic, while raising over $22 million and honouring 139 heroic British Columbians.
Joe lit the path and has been a champion for Coast year after year. And in the process became an inspiring mentor and friend. Coast was a cause close to his heart. And we are so fortunate that he raised a wonderful son who cares equally about our cause and continues his legacy," says Shirley.
There are simply no words to adequately describe our gratitude for Mr. Segal and the Segal family's impact on mental health in British Columbia. Always a visionary, Mr. Segal recognized that to fully create a society where mental health was considered just as important as physical health, it would have to be funded at the same level. He and his wife, Rosalie, donated an unprecedented $12 million for a new mental health building for Vancouver General Hospital in 2010. The Segals saw this gift as a huge step in helping to break down the stigma associated with mental illness.
"Mental health problems are far more prevalent than most of us realize," Joseph Segal has said. "The cure is not easy. I believe that this building that we are dedicating will be a step to understanding and tolerance," he said in an interview with BC Hydro about the new VGH facility.
"Joe Segal was an incredible leader who gave so much to the community of Vancouver. I met Joe in the 90s, and I was so pleased when he chose mental health as one of his philanthropic causes. Joe knew everyone in the city. He also had the charisma to engage other philanthropists in social causes that needed visibility and support. When Coast Mental Health Foundation and the Courage To Come Back Awards took shape, it was Joe Segal and his family who stepped up to provide financial assistance to support Coast Mental Health," said Darrell Burnham, CEO, Coast Mental Health.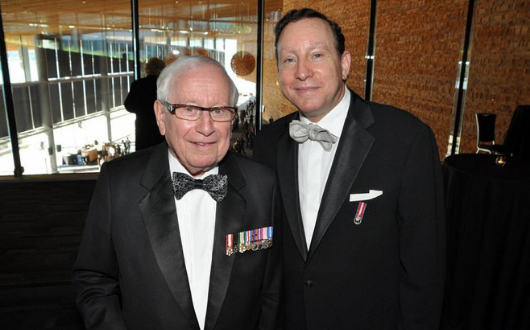 The ongoing support from the Segal family has been instrumental in Coast's growth today, helping us serve many communities across Greater Vancouver. We owe much of our success to Joe, his son Lorne, and the Segal family. We will miss Joe tremendously. Joe's passing will be a great loss to everyone who knew him and to everyone in the mental health community whose life was changed through his compassion and generosity," continued Darrell.
In Jewish tradition, when someone dies, it is said, "May their memory be for a blessing." The blessing is they should be remembered, their name shall live on, and their legacy not be forgotten. We are humbled and honoured that Mr. Segal chose Coast Mental Health Foundation to be part of his larger than life legacy. His extraordinary compassion, steadfast determination and unwavering courage of conviction to bring mental health to the forefront will continue to live on in the thousands of lives transformed by his extraordinary and unwavering caring and support for those who were in the greatest need.
"We owe an endless debt of gratitude to Mr. Segal and his son Lorne for bringing community-based mental health care into the same conversation as hospital-based mental health care. In so doing, Mr. Segal has opened the door for more people with mental illness to access the full continuum of mental health care they need in order to recover and build a meaningful life beyond their diagnosis. The legacy of Mr. Segal and the Segal family is immeasurable," says Isabela Zabava, Executive Director, Coast Mental Health Foundation.