Nikkolai's Story: Highland Manor Reopens
"It's great here, I'm really appreciative of being here."
Highland Manor – a ten-bedroom community home in Vancouver's Mount Pleasant neighborhood – has re-opened following extensive renovations. The new residents are men who have been diagnosed with a mental illness. They require intensive support to develop skills for independent living.  
Many, including Nikkolai, were referred directly from hospitals or psychiatric wards, having waited years for housing to become available.
"I was at Willow (Tertiary mental health ward at Vancouver General Hospital) for three or four years. It just took forever for them to find housing for me. I was really nervous about the interview, I thought I wasn't going to get it, and I got it and was like oh my god!"
More than a house
Clients receive 24-hour support and monitoring including weekly housekeeping, and medication management or assistance with medications (for those on self-medication), family support, and visits from a GP and members of the local mental health team. They are served three meals a day: "The food is really good, it's like eating at a four or five-star restaurant!"
Group activities offer an opportunity to connect and grow in new ways.
"We had a music therapist come in a few days ago and that was really fun." continues Nikkolai, who is himself an accomplished guitarist.
Clients are also encouraged to connect with other services offered through Coast at the Clubhouse and Resource Centre, including training and employment. One resident is already a member of Coast's Street Clean Team.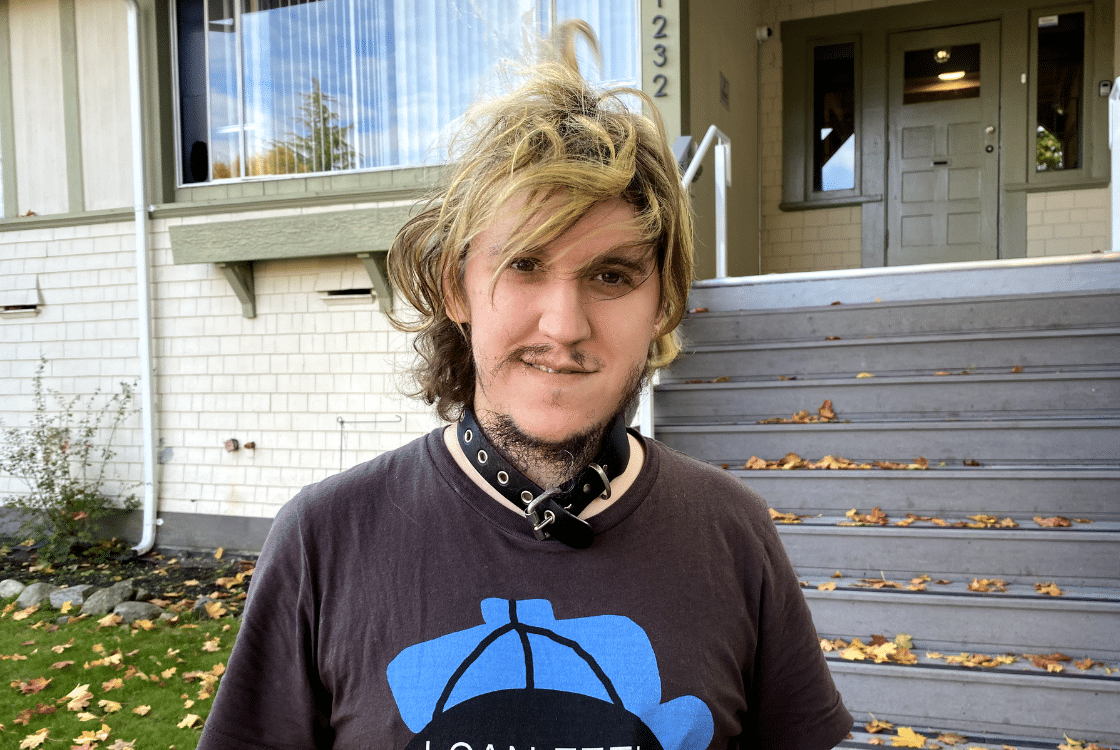 Our approach is firmly rooted in the psycho-social rehabilitation framework. Just as a framework holds up a building, this approach provides a structure to support someone's mental health recovery. It helps them learn new skills, regain their confidence, and improve their overall well-being after going through difficult times.
Looking ahead
All clients have expressed a desire to make changes in their lives and to focus on their growth and recovery. They establish goals, which may include eventually moving to more independent housing.
For Nikkolai, his goal centres on his music: "I'm going to make an album and it's going to be the start of my musical journey."
But his experience over the past few year has also changed his outlook:
"So something I've learned about life and love and everything is that no matter what happens, it will become a gift and it will become the right giftly thing. Ending up in Willow, being stuck there for four years, became a gift, you know what I mean? It became the right thing."
"And I ended up here, which also became a gift, so I'm glad. I'm glad the way it played out."