Local optometrist Dr. Harleen Takhar examines Clive for new eye glasses at the Resource Centre, Coast Mental Health

Sunday, March 10, 2019 – The Eyeglasses Project Association, a volunteer-led initiative to provide disadvantaged communities with access to eye exams and prescription glasses, visits Coast Mental Health's Resource Centre in Vancouver.
Clive is a member of Coast Mental Health. He recently moved into modular supportive housing in the Mount Pleasant neighbourhood. He broke his eyeglasses last year when living on the streets.
"I broke my glasses when I was sleeping on the street last year," says Clive. "I'm thankful to be here today getting my eyes tested and a new pair of glasses."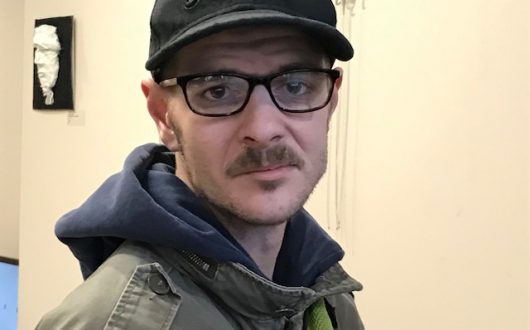 Clive selects some frames from Ollie Quinn eye wear
Approximately 48 members signed up for eye examinations from local optometrists Dr. Harbir Sian and Dr. Harleen Takhar at the Resource Centre today.  Many ordered free prescription eyeglasses from Ollie Quinn.
The Resource Centre is a place where vulnerable people often living on the street or at-risk of homelessness can find a warm and friendly place to have a meal, do some laundry and access a shower.  Coast Mental Health staff are also available to support members who are interested in accessing programming to assist with their wellness and recovery needs.
"We're so pleased that The Eyeglasses Project selected our organization," says Darrell Burnham, CEO, Coast Mental Health. "A number of our members are seniors, so better access to eye care services provides an immediate improvement to their quality of life."
Howard Ma is an investment manager and the founder of The Eyeglasses Project.  As someone who wears glasses and understands the high expense of eyeglass prescriptions, Ma wanted to help vulnerable people whom he believed experienced barriers to eye care services because of the cost.
"Our mission is to bring together committed health care professionals and community organizations to help those most in need of access to eye care and prescription eyeglasses," say Ma. "We believe everyone has a fundamental right to sight – even those less well off."
The Eyeglasses Project began as a pilot project organized at the Downtown Eastside Neighbourhood House. Approximately 50 seniors received free eye examinations conducted by instructors and students of the Douglas College Dispensing Optician Program, who also provided eyeglass frames.  The Richmond Chinatown Lions Club generously provided the funds for the prescription lenses.
Learn more about The Eyeglasses Project.