Jodi's Story – Giving Back to Support Others
Peer Support Workers help others, while continuing their recovery.
"My depression was really bad. I needed some kind of structure to my life, something to be involved in and I found Coast…it just gave me what I needed at the time." Jodi was a client at Coast Mental Health for two years before she decided to join the Peer Support Program.
Thanks to your generosity, Coast's Peer Support Program teaches people how to use their firsthand experiences with mental illness, and the challenges of recovery, in roles that support other clients. Since 2009, the comprehensive 90-hour program has been offered out of the Resource Centre in downtown Vancouver.
"It's one person saying to another, I don't know exactly where you're at but I've been through something similar." says Fraser Mackenzie, the Program Manager.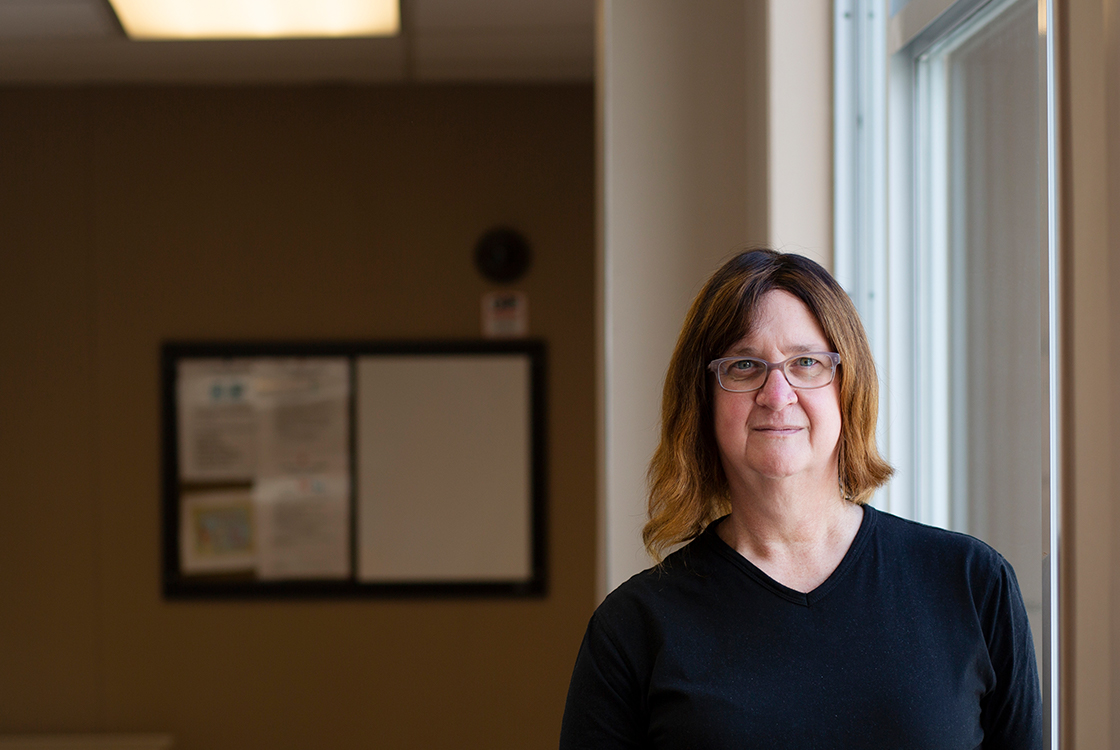 Many of the program's graduates go on to be employed by Coast, including Jodi, who recently got a job with the career literacy class, as well as supporting the Coast Clubhouse's communications group.
For her, the role is about giving back. "Coast has meant a lot to me to getting from where I was to where I am, absolutely. They've helped me through some really rough times; they've been one of my prime resources when I've been going through all the depression."
"That's why I enjoy working and why I also volunteer with Coast — to give back to Coast for what they've done for me."
Throughout the pandemic, Coast Mental Health has continued to work closely with our 38 Peer Support Workers, through virtual check-ins and a new online platform. In turn, many have supported their own peers through this difficult time.
This invaluable program is funded entirely through your generous donations.