Justin's journey: Finding hope and stability
Meet Justin – a former high school athlete known as 'The Franchise' who, at the young age of 16, started drinking alcohol. By grade 12 he started to hear voices and by the time he was 18, he was diagnosed with Schizophrenia. Justin's life quickly spiraled out of control as he struggled to work and maintain relationships while trying to manage his mental health.
Thanks to donors like you, Justin was able to participate in Coast's Culinary Skills Training Program, which equipped him with valuable skills and knowledge that he used to build a career in the food service industry. When the pandemic hit, Justin was left jobless and unsure of what to do next.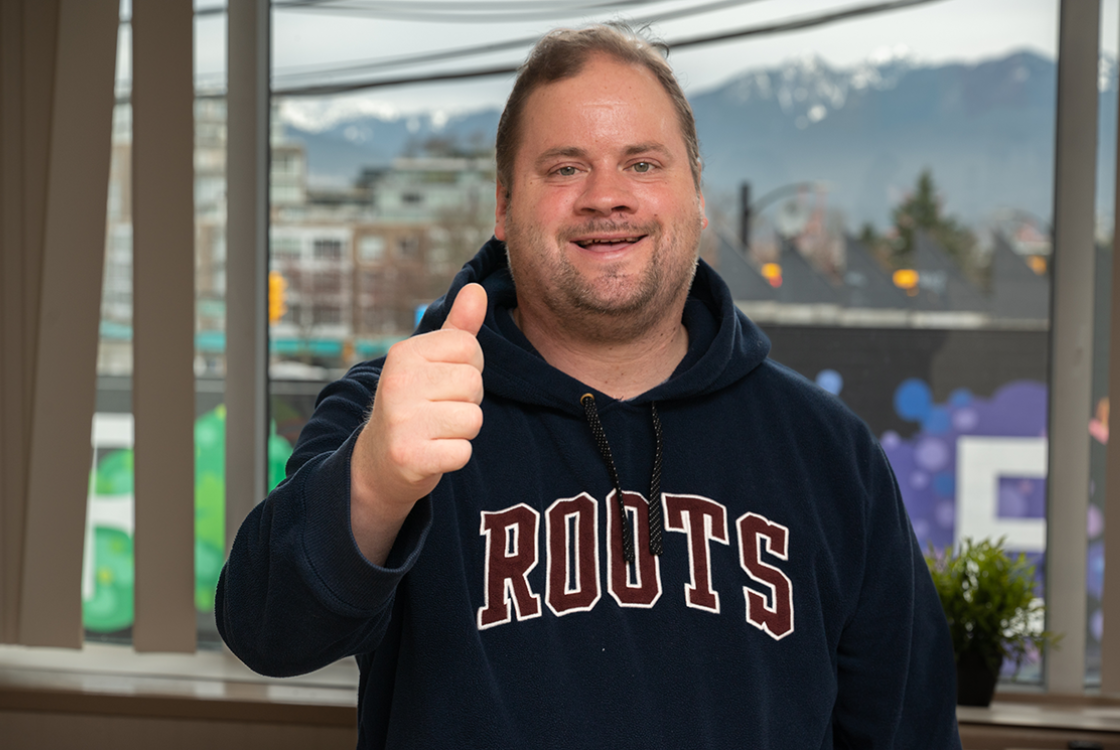 photo credit: Adnan Hussain
Thankfully Justin found Coast's Transitional Employment Program (TEP) and started to work with the On-Site Solutions street cleaning team. This program, made possible by compassionate donors like you, provides people living with mental illness the opportunity to gain employment in a supportive and safe environment. 
"I have a beautiful life and Coast Mental Health has a big part to do with that," says Justin.
"When Justin first started, he was shaking with nerves and could barely comprehend instructions," recalls Rick Minhas, Program Coordinator with TEP. "But now, he's one of our best street cleaners, and his confidence is sky-high. He's gone from working one shift a week to five, and he even helps train new team members."
Your support of Coast's TEP and On-Site Solutions street cleaning team is vital to helping people like Justin overcome the challenges they face and lead fulfilling lives.