Courage 2 Go Further Raises Over $129,000
Coast Mental Health Foundation's Courage 2 Go Further event raised over $129,000. An incredible 75 participants took on challenges this summer and over 650 donors contributed to raise critical funds for our neighbours who live with mental illness.
This year, we were honoured to have Olympians Clara Hughes and Haley Smith join our returning 2021 Courage 2 Go Further Champion Olympians Joanie Carron and Chris Winter and elite athlete Rachel Cliff.
Challengers reach new heights
This year's participants outdid themselves and truly soared to new heights.
Team Velogrit Lontreau cycled up Burnaby Mountain, Mount Seymour, Grouse Mountain, and Cypress Mountain twice in one day, covering over 200 km and ascending over 5,000 meters.
Lake City Cycle Club collective cycled an incredible 5,000 km.
Coast Mental Health Foundation's Board Directors took on a variety of challenges, including a difficult circumnavigation the Winchelsea Islands by kayak.
A Coast HR Minions team member committed to the formidable tasks of daily 45 minute walks with her three young children.
After 15 years of working on his physical rehabilitation, 2016 Courage To Come Back recipient and brain injury survivor, Michael Coss committed to the arduous feat of working on his cognitive skills for this year's challenge. This included launching a Facebook group called "Anything is Possible –
Brain Injury Survivor Support Group," and bi-monthly online meetings with other brain injury survivors with Genwell Project.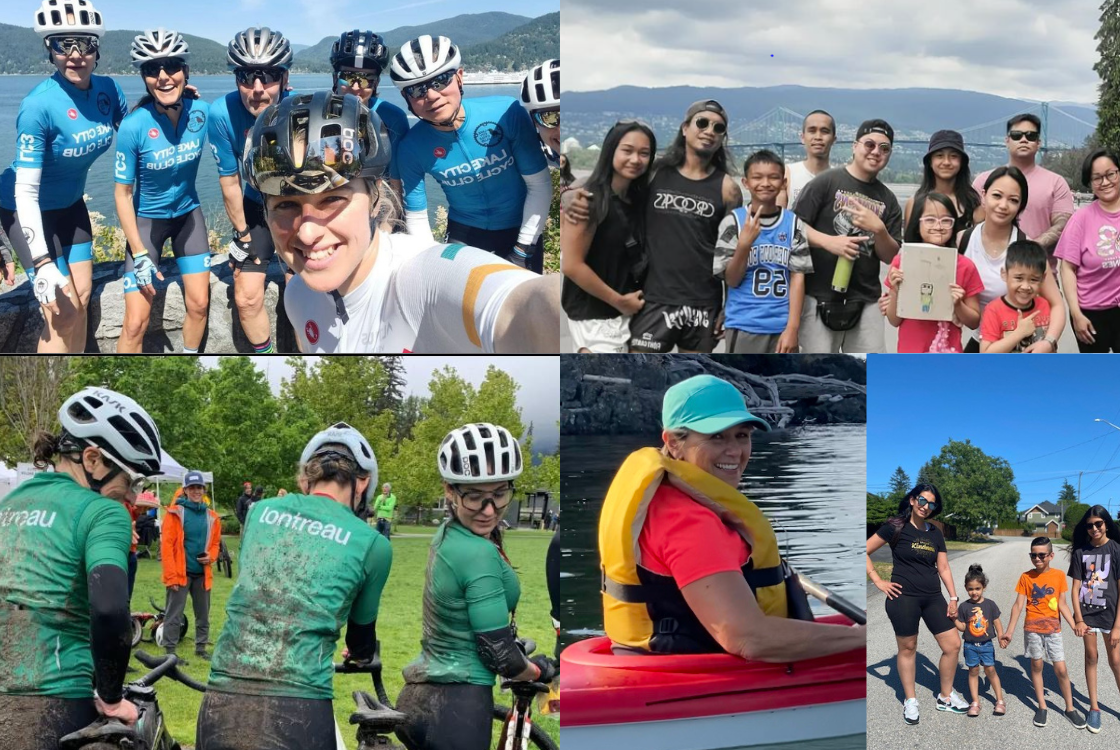 We couldn't do it alone
Throughout the summer Courage 2 Go Further received widespread media coverage and social media engagement, raising further awareness for the need for mental health supports. This event would not have been possible without the support of our sponsors and media partners, ( SunLife, CityNews Vancouver, Global BC and Daily Hive) and our wonderful volunteer committee including Janet Majendie, Charleen Turner and Laura Edwards.
Thank you to all those that took part and made this incredible community event possible.