Coast Mental Health's Trust Program: Cleo's Journey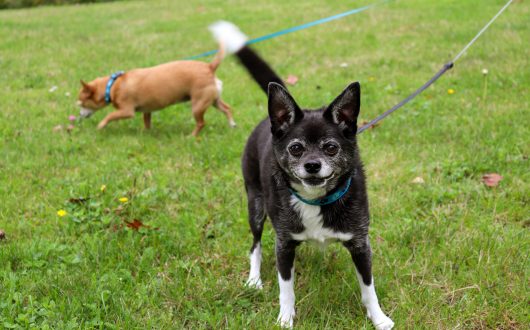 Cleo has had a physical disability since childhood, which affected her ability to work. This meant that for Cleo, the amount of money she received as part of her Person With Disability (PWD) status is all she had to pay her bills – that is, before she became a member of the Coast Mental Health (CMH) Trust Program.
Cleo used to get around in a wheelchair, but she was determined to start walking again to improve her health. As soon as she was able to make it to Jericho Beach from her Kitsilano home, she got herself a walking companion- a little black and white dog named Rio.
"There were some months that I had to decide, will I feed myself or my dog?"
Planning for family members with disabilities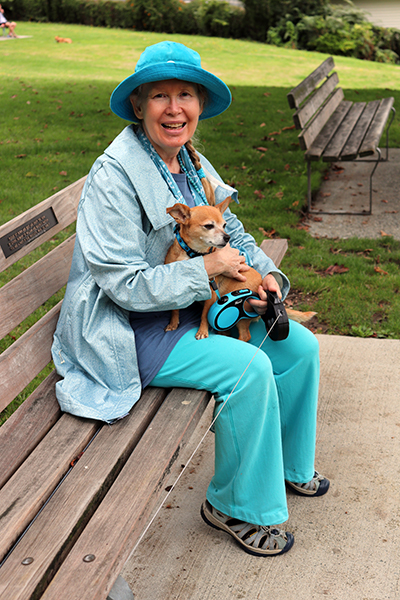 When Cleo's mother was preparing her will, the family was concerned that Cleo would not be able to benefit without losing her monthly income, as PWDs are unable to have more than $100,000 of wealth. After calling around, Cleo was directed to our Trust Program.
"Staff at Coast helped us figure out what we needed to do to get through all of the government requirements so I could benefit from the will. The communication from the Trust Program is always so clear and easy to understand!"
Now that Cleo has access to a Disability Trust, she feels the security and independence she was looking for and she still spends her afternoons staying healthy by walking as much as she can. She even celebrated her new-found peace of mind by adopting another dog to expand her workout club. "Nugget and Rio have gotten along since day one," Cleo says. "They keep my body healthy as well as my mind."
Cleo no longer has to worry about dog food or vet bills, and the CMH Trust Program helps her manage her finances.
"One day, I'd like to buy a house and have a yard for my dogs. The Trust Program has given me a budget so I can manage the purchase and make the right decision."
With the help of the CMH Trust Program, Cleo, Rio and Nugget can have a bright future of health and happiness.
Make an appointment with a CMH trust advisor today.