Stepping up in support of student placements
Coast continues to invest in learning for future community health practitioners
Last year COVID-19 brought a bustling world to an eerie halt. We saw businesses and services across Canada make hard decisions and close their doors. But the need for mental health services never stopped, they became more important than ever.
With the growing demand for services, there is also a growing need for mental health practitioners.
Over the course of 2020 and 2021, Coast Mental Health provided 119 student placements with 84 of those students supporting the Recovery and Rehabilitations Program.
In a time that many conventional social supports suffered, and various organizations were forced to cancel these opportunities, Coast worked to enhance their safety protocols to continue offering practical learning opportunities.
Practical learning is crucial to a well-rounded support services education. Questions like "are they ready for the job? Have they been able to connect with people and make a difference?" are some of the questions that Donna McKenna, a hiring manager at Garibaldi Ridge asks herself when interviewing prospective staff.
Beyond the theoretical background obtained in the classroom, in-person training teaches students how to apply theoretical knowledge and how to build meaningful connections with clients.
Jeff's story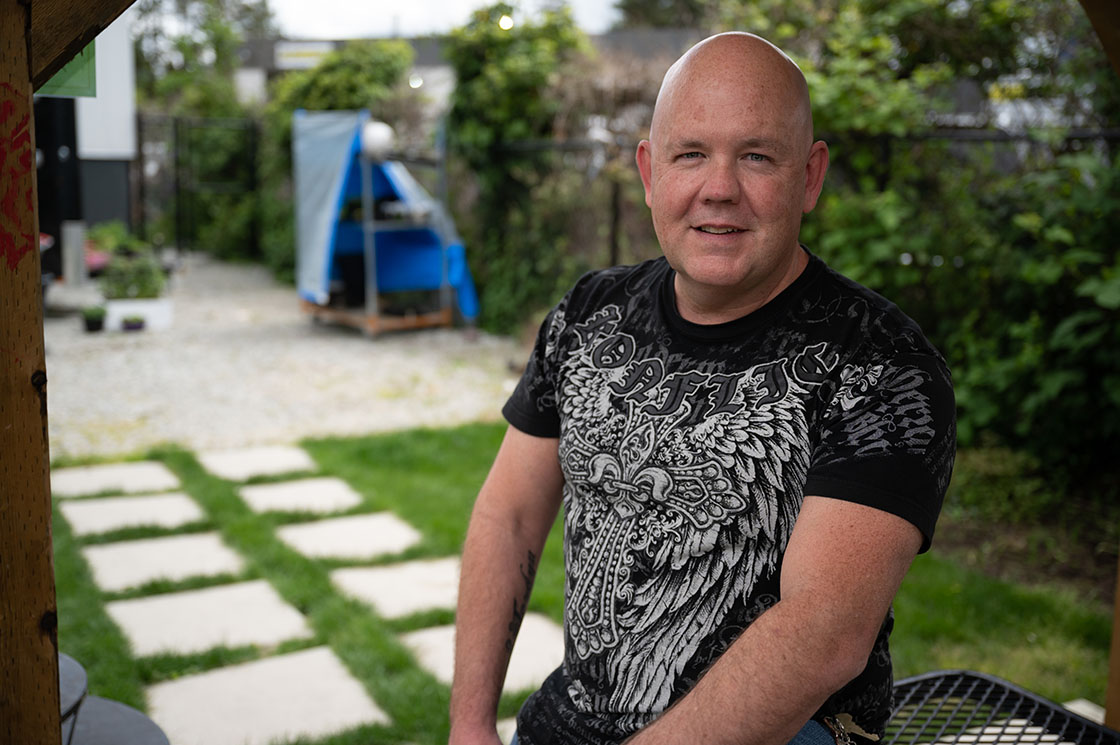 Jeff, a recent graduate from Sprott Shaw College who completed his student placement with Coast Mental Health
Jeff is one of the many students who was able to build practical skills while completing a placement with Coast over the last year. Jeff shared how much finishing the program, and completing his practicum meant the world to him.
"To be honest I was heartbroken when there were a number of companies who either backed out or refused to take practicum students, despite having taken practicum students previously. The stress that it caused me personally, thinking about not being able to complete it was horrifying, but Coast stepped up."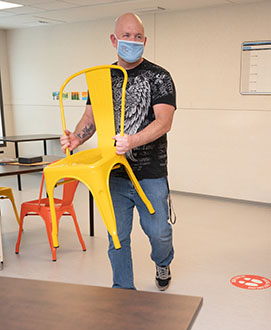 At the time of this interview, Jeff was three hours shy of completing his 200-hour practicum to complete his Support Worker Program, Social Services with Sprott Shaw College. He was one of the many students who faced uncertainty with the practical component of his education during the pandemic.
"I was nervous" said Jeff, "extremely nervous that I had committed to a program in which the world had changed, and that I would not be able to complete the final part of it."
Jeff explained that knowing that he would be able to follow his dream with a student placement at Coast was immeasurable.
"Thanks to Coast, and to Donna specifically, I was able to achieve my career switch, and be able to help others. The stress level was minimized right off the bat."
Students offer essential supports to non-profits working in community health
Students are important to help fill the social gap and support both staff and clients at Coast Mental Health's facilities. While students are learning key practical skills, they're also building important connections that lead to future opportunities. When asked what the future holds, Jeff happily responded that he has an upcoming interview with Coast.
"I see this as a good company, I see that they're passionate about their work." Jeff opened up about his past and how it brought him full circle. "I went through treatment myself, I'm three years clean and sober," shared Jeff, "to see the values and the structures and the seriousness that's placed on employee safety, I do think that's a good fit, so I'm pretty happy they agreed to interview me for a potential position."
Since this interview in May 2021, we learn that Jeff was hired at Coast Mental Health. He now looks forward to building his new career at one of Coast's facilities in Maple Ridge.
Why are student placements in community health so important?
At Coast Mental Health, we believe it's crucial to invest in well-rounded mental health workers to adequately meet the needs of vulnerable populations. Helping to shape strong mental health workers is also how we meet the future mental health support services needs of our communities.
Learn how Coast Mental Health's programming supports your community by downloading our 2020/2021 Annual Report.