Climbing For Mental Health
Mike Roberts has hiked The Chief everyday for over a year…. and he's not done yet!
Many people go their whole lives without hiking the Stawamus Chief. Mike Roberts has committed to a mountainous goal: climbing the 5 km trail with over 500 metres of elevation every day for 1,111 consecutive days.
Mike is no stranger to challenges. For many years he suffered from head trauma and a substance use disorder.
"There were days I couldn't get out of bed to go to work and get money for food because I was overwhelmed by simple things," he recalled. "I found myself right at the edge of my life, man. It was debilitating."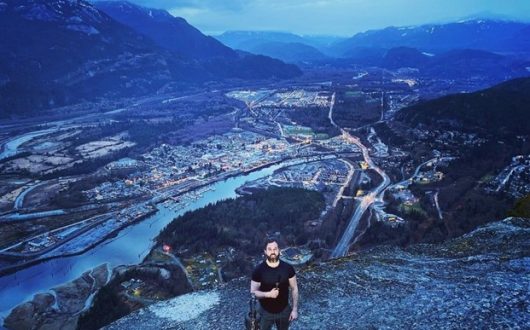 Today, Mike is not only getting out of bed but he's also committed to climbing The Chief and helping raise funds to support Coast Mental Health Foundation. Mike is driven to help others who may be experiencing really difficult times.
"I'm doing this for the person that is terrified, not knowing what to do, and I'm here to tell them: one phone call can change their life. I'm in a place right now where I have nothing but life in me…to prove a point: there's no shame in having mental health issues, none whatsoever."
Please consider donating to Mike's challenge to support those in our community on their mental health journey. Every donation to Coast Mental Health Foundation provides people living with mental illness with a meaningful place in our community – a place to live, a place to connect, and a place to work.