Burnham Place, a tribute to our CEO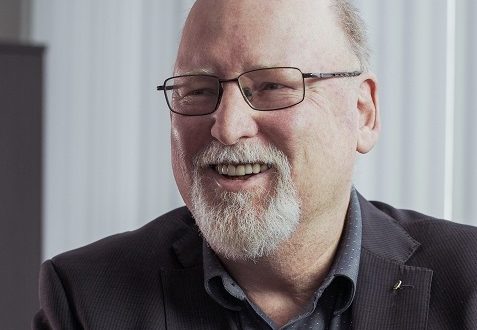 In celebration of Darrell Burnham's 35 years of service in community-based mental health services, we formally open Burnham Place.
Burnham Place has significant meaning for many residents of the Mount Pleasant community and beyond, many of whom continue to benefit from Coast Mental Health's (Coast) supports and programming.
Housing in Mount Pleasant neighbourhood
With the tenanting complete, this 68-unit supportive housing facility provides warm, safe homes to many people experiencing, or at risk of experiencing, homelessness.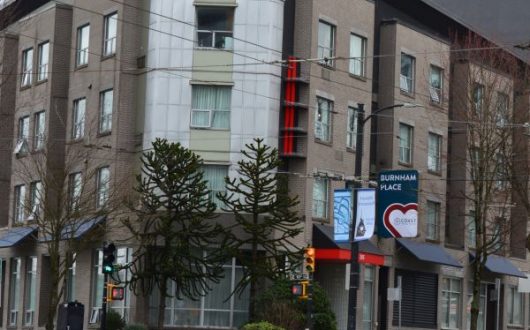 For tenants choosing to live at Burnham Place, they're provide with 24-hours-a-day/ 7-days-a-week supports that include medication administration, recovery planning, life skills training, and education and employment services. Tenants also have access to a meal program and laundry services at this facility.
Coast's membership-run clubhouse is located across the street from this facility, and  offers tenants recreational activities, meals and education programming, as well as employment opportunities through two social enterprises: The Street Clean Team and Landscaping With Heart.
Burnham Place news release  – March 10, 2022 – Coast Mental Health opens new supportive homes in Mount Pleasant 
About Us:
With the opening of Burnham Place, Coast now operates 52 facilities across Greater Vancouver, creating 1,453 homes, many with supports for people in need. Learn more about our housing models.
Coast Mental Health has been working to support people in the Vancouver community for almost 50 years. Since its inception in 1972, Coast has maintained a leadership role in building vital community-based supports and programming to support people with mental illness and substance use disorders.  Be part of our advocacy efforts by saying: Yes, in my backyard!