Brain Training Changes Lives
Innovative Brain Training goes virtual to reach more folks in need.
COVID-19 has negatively impacted in-person mental health services. Many programs simply weren't able to operate in the same way, when more and more people needed them.
Fortunately, thanks to the support of donors, a team of staff has taken one of our most innovative programs online. This is already providing more folks with access to life-changing Cognitive Remediation (or brain training).  And it's only just the beginning!
What is Brain Training – and why?
"There's a need for brain training because one of the major challenges of living with chronic mental illness and addictions is cognitive impact," explains Christine Allen, a social worker at Coast Mental Health.
Folks struggle to carry out simple tasks, remember, organize, reason and problem solve. 
"Cognitive Remediation at Coast includes group support and fun handheld games. The brain training group is a mix of strategy building activities and real-life scenarios. We use computer software and problem-solving games that are targeted specifically to parts of the brain that are impacted by cognitive deficits.

"We also incorporate outdoor activities and exercise, because it has a great impact overall on brain health."
The Cognitive Rehabilitation program – which had until recently been offered exclusively in person – is the only of its kind British Columbia. The combination of Cognitive Behavioral Therapy (CBT), Dialectal Behavioral Therapy (DBT), Cognitive Remediation and outdoor activity are an innovative mix with real results.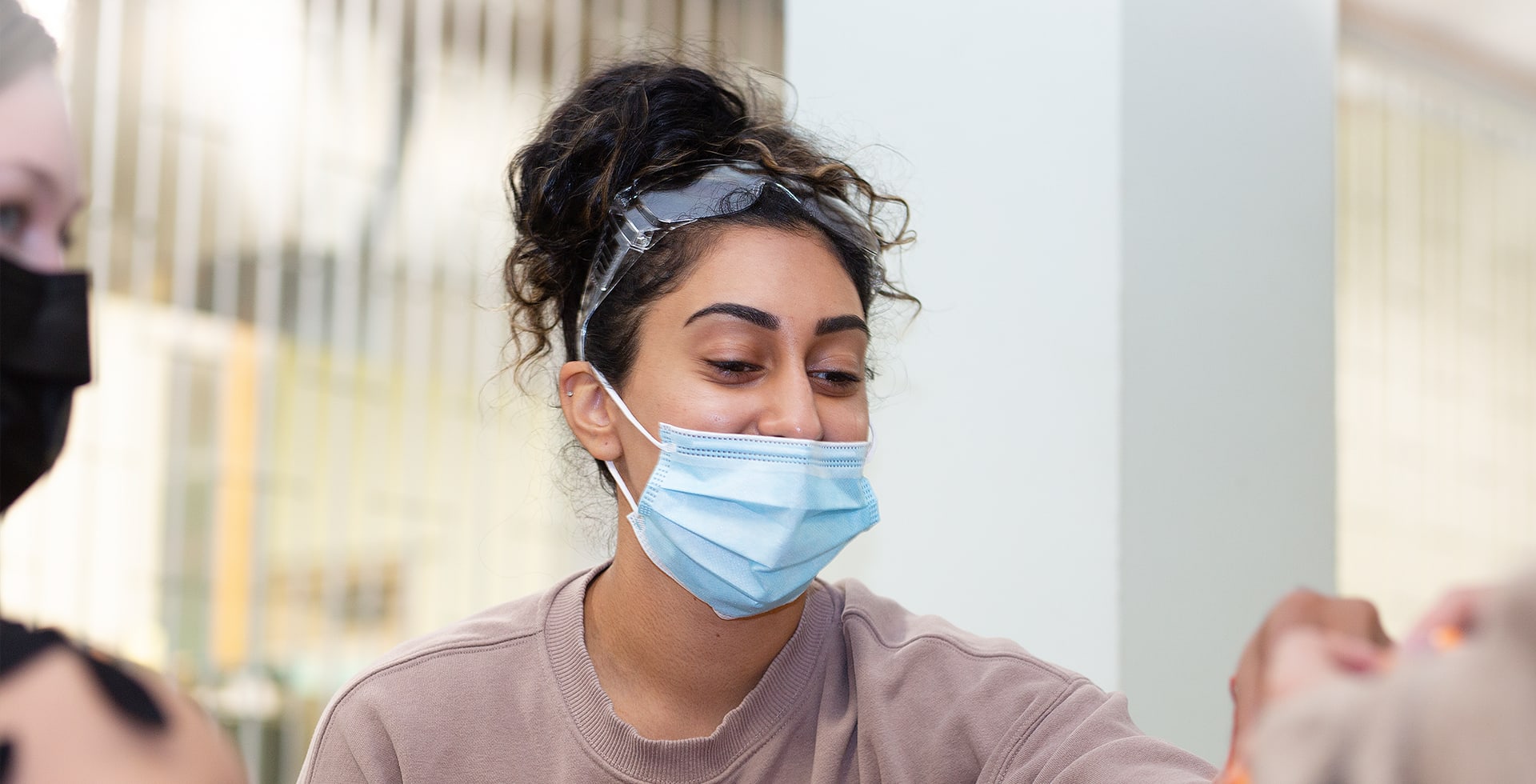 Real life Impacts
"We've seen improvements in social skills, problem solving, medication adherence, and overall functioning in people who've been struggling for years," continues Christine.
Herb, who had been struggling with addiction for 18 years, found a safe space to recover and it changed the course of his life.
"We play games and complete worksheets to exercise our brain." Herb explains. "My memory has gotten much better, I have better coordination, and my thoughts are clearer. [The group facilitators] teach in such a way that I can grasp the knowledge and put it to use in everyday life."

Now, I am able to deal with life on life's terms. Thank you for your support that you give to Coast. I appreciate your help—it has really changed my life."
Going Virtual
This fall we launched our first cohort of virtual Brain Training.  Clients across all of Coast's sites have been able to access the program for the first time; and there's already a waiting list for the next group!
All participants receive their personalized Resiliency Kit. It contains items based on their favorite smells, colors and preferences before the course starts. This helps create a human connection from the beginning. They are also given access to 'Happy Neurons', a specialized computer program.
Participants meet virtually twice a week for 12 weeks. Each session starts with an ice-breaker before diving into brain training, CBT and Dialectal Behavioural Therapy. Topics include mindfulness, Distress Tolerance, Emotion Regulation and Interpersonal Effectiveness. Bridging exercises help them put these into practice in real life scenarios.
For example; a simple task like using a calendar to plan can be challenging for folks with cognitive difficulties. Through the sessions they will learn how to 'time and prime'. "If you have a job interview tomorrow. How do we time and prime? We get a good night's sleep, we plan our route, so we know how to get there. And we take our medication." explains Melanie Nelson, who facilities the sessions.
"The results are amazing – for people to be able to access this, it's life-changing. For example at the Clubhouse, we've seen folks who may have struggled to reliably stick to a time-table start to turn up every day and even become mentors to their peers.

"I've seen people who went from not being able to identify what they're feeling being able to find ways to cope and step away from unhealthy situations."
Looking ahead
Virtual Braining Training is just starting out.  And with the support of generous donors, we aim to expand as we go into 2022 and beyond.
Brain Training at Coast has the potential to change hundreds of lives now that it's offered online.
"It gives folks back their independence and power", concludes Melanie.
You can help more people access this life-changing program and more.