A foundation of trust for at-risk youth
Alongside the global COVID-19 pandemic, there is another prevalent national health care emergency that is impossible to ignore: the opioid crisis. Over the past months, interrupted supply chains have led to increased toxicity in drugs, and British Columbians are dying because of it.
Substance use and mental illness are closely intertwined: people with a mental illness are twice as likely to have a substance use problem compared to the general population.*
Similarly, people with substance use problems are up to three times more likely to have a mental illness. More than 15 per cent of people with a substance use problem have a co-occurring mental illness.*
Throughout the COVID-19 pandemic, Coast Mental Health has also seen a significant increase in overdoses at our sites. At high-risk facilities, harm reduction actions including supervised consumption rooms and safe supply, along with specialised clinics, are saving lives.
One such place is the St Helen's Hotel, home to 25 high-risk young people at any given time. It's the first step off the street before a transition into more permanent housing.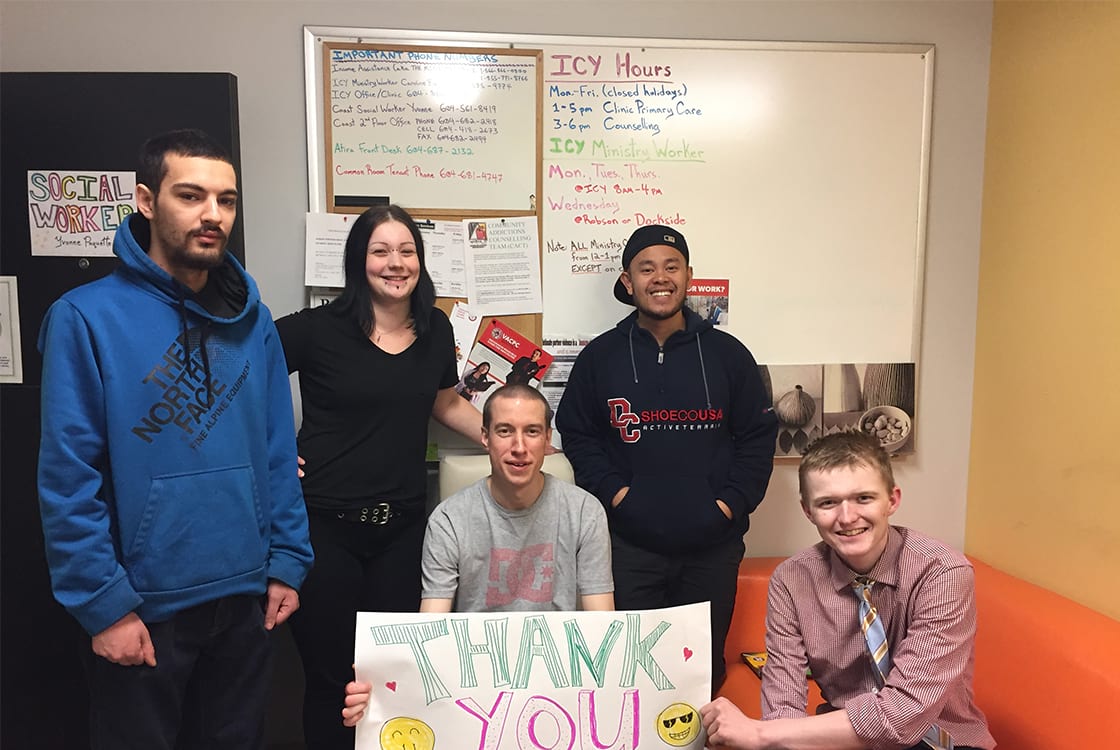 Thanks to your generous support, St Helen's has a dedicated Youth Social Worker, who facilitates the Oral Opioid Agonist Therapy Clinic (OAT), leading to marked improvements in the young clients' health and lifestyle.
Youth living with mental illness are particularly vulnerable. For many, a life of abuse from early care providers has created trust issues with the care system and traditional therapies such as cognitive therapy or counselling.
But, thanks to you, one day at a time, they have been able to build a foundation of trust in the Coast Mental Health team, and it's changing their lives.
"Those who stabilize on OAT are less inclined to commit crime or put themselves in high-risk situations to support their substance use, and are no longer living their lives in a constant state of opioid induced sickness and pain. This gives them back a significant portion of time and health needed to build and live a life they are happy with"
comments Yvonne Paquette, Youth Social Worker at St Helen's.
"Now that special COVID measures allow prescription of both opioid and stimulant safe supply, we are quickly seeing tangible positive results." Yvonne continues.
"Youth whose opioid habits cost upwards of $100 a day are trying safe supply instead, weakening their relationship with street drug suppliers and giving them a reprieve from sickness and pain."
Most participants in the program start with the goal of stabilizing their drug use, but have since changed their goals to wanting to end their use of street drugs or to abstinence – a positive, and concrete step forward in their recovery journey.
Your support helps to reengage these vulnerable youths, many of whom are considered 'lost to care'.It allows them to build trust with a care provider who truly cares.
*Statistics sourced here.